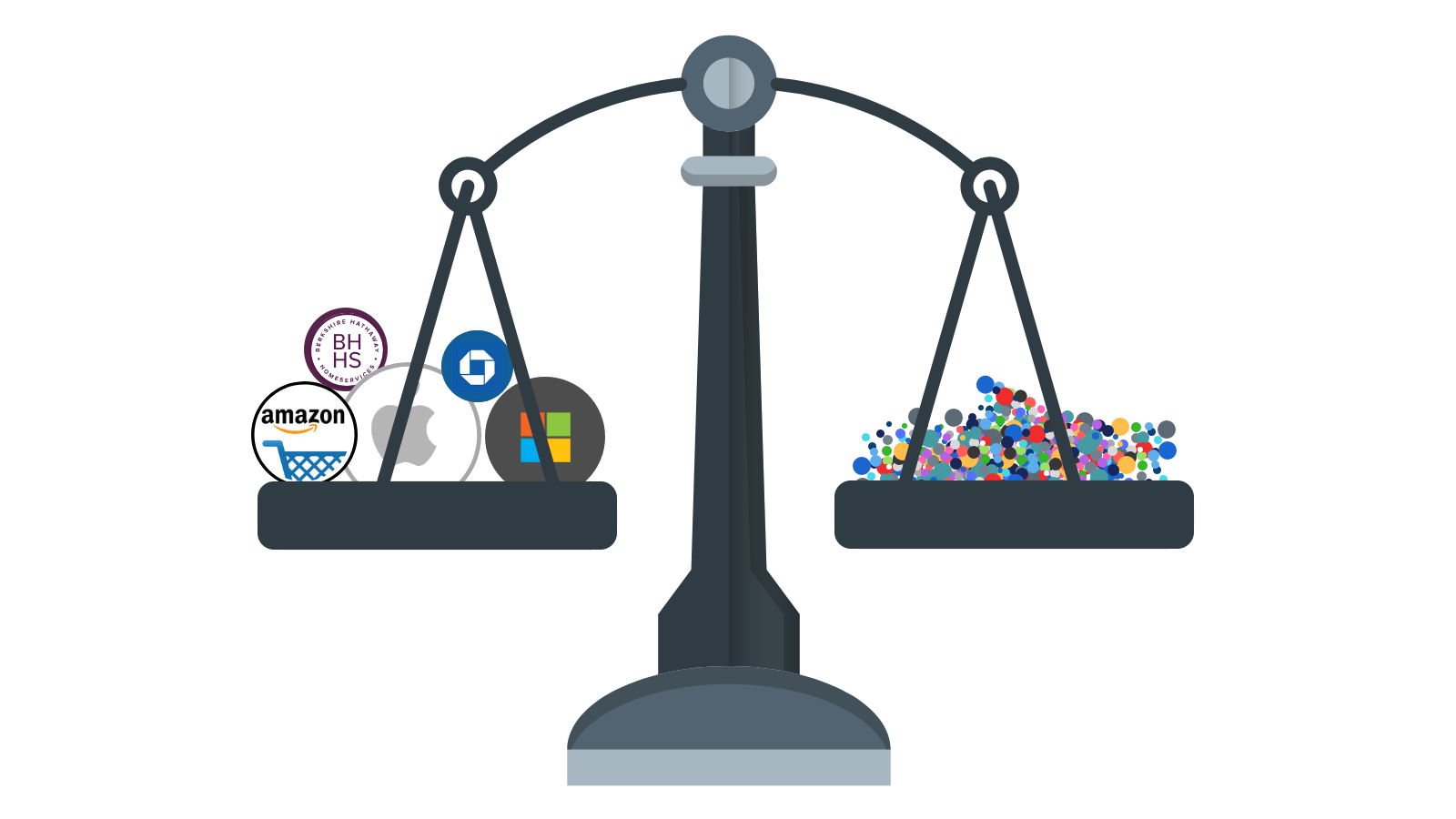 Summary:
The S&P 500 index is size-weighted. A $100 billion company enjoys 10 times the influence over the index as a company whose market capitalization is $10 billion.

The top 5 companies consume more than 14 percent of the index, equivalent to that of the bottom 265.

The companies in the index are added and removed by real live people.

The historical turnover is 4.4 percent, or approximately 22 changes each year.

While it feels like today's top 5 companies can do no wrong, history suggests this dominance is unsustainable.

The biggest gains will come while on the journey to the top, not after arrival.