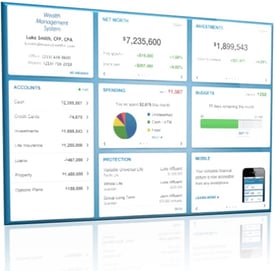 WealthyStreet™ is our planning software that helps put your financial health into perspective. After linking accounts, all balances are updated daily giving you real-time data. This helps digitally plan for different goals and create a monthly budget to achieve them. Want to make the most out of this tool? We can show you how. Let's get started!
What You'll Learn from WealthyStreet™
Your financial strengths and weaknesses
How your monthly spending is allocated
If you're on track to reach your financial goals
And much more!