How to Transition From
Saving to Spending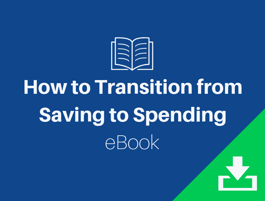 People who are ready to claim their retirement income are often confused about which withdrawal strategy is right for their desired lifestyle. In this eBook, we discuss the pros and the cons of three popular retirement withdrawal strategies and how they can work to benefit your specific needs.
What You'll Learn:
The pros and cons of three different retirement withdrawal strategies
General retirement withdrawal rules
How these withdrawal rates can affect your portfolio allocations
And much more!
Download Our eBook
Fill out the simple form to the right to download your FREE PDF, "How to Transition From Saving to Spending"